· Technology that makes the invisible visible, the visible invisible
· Radar Test System succeeds in localization with 100% own technology
· The company that creates a beautiful and convenient world with radar sensor technology
IUPLUS will become the best company with the global competitiveness by improving the brand and the corporate value through high based wireless IT technology in the Republic of South Korea.
Hello, Thank you for visiting IUPLUS.

Since its establishment in 2012, IUPLUS has been growing the maturity of the technology in radar sensors ongoing product development, based on the millimeter wave technology, through wireless communications technology. We have been manufacturing high-tech radar sensor products and RTS (Radar Test System) developed with our own technology and providing one-stop solution from manufacturing to quality control.

In particular, we provide customized products based on microwave technology, analog technology, digital technology, and radar algorithms, which are core elements of the radar sensor field. Furthermore, our excellent technology has been acknowledged domestically by developing of various applications products such as physical security, smart city, smart factory, smart health, anti-collision, and Radar Test Equipment, etc.

IUPLUS is a company that does not hesitate to invest in R&D for the development of high value products and is galloping toward the global market. I would like to ask for warmer encouragement and will take the lead in the growth and development of the IUPLUS.

Thank you.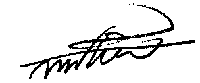 CEOChoi, Doo Hun


#624,625,118, LS-ro 116 Beon-gil, Dongan-gu, Anyang-si, Gyeonggi-do, Republic of Korea

+82-70-4680-1819|

+82-31-696-5067|

mmhera@iuplusinc.co.kr